Easter weekend is almost upon us, which means 

Easter Wine and Dine

.  
Easter Dinner or as we call it "Wine and Dine" - The best part about Easter and Spring is watching everything come to life. The spring bulbs starting to pop with vibrant and fresh colours, washing away all the grey and gloom of winter. It also tell us that it's time to stop focusing on those heavy, full-bodied red wines we've been comfortably drinking all winter. It gets us out to see what fresh white, and of course, Rose wines we can fall in love with! (Not that we stop drinking red wines in the spring/summer).
With our Easter celebrations this year, we've decided on traditional dishes of Ham and Lamb; with roasted potatoes, green beans, and glazed carrots. Usually, we are doing our normal Turkey dinner with all the trimmings. We thought we'd tell you what wines we will be enjoying with our meal which may help you decide on what you will serve.

As with any Holiday – you should uncork that bottle of sparkling you have been saving for that special day.
We've chosen Featherstone Estate Winery 2012 Premium Cuvee Joy ($34.95). This amazing wine is made of 100% Chardonnay grapes (step by step, it looks like Chardonnay is becoming a staple in our home). Another name for this type of wine is "Blanc de Blancs".  This Sparkling is perfect to toast and welcome the family and will be paired with some cheeses and hors d'oeuvres.
For our white wines choices to compliment our Honey Baked Ham:
We have picked an interesting wine from Konzelmann Estate Winery. They have a genetic crossing of Riesling and Gewürztraminer which allows the flavours of both varietals to harmonize naturally while on the vine, rather than blended separately.  This 2013 Riesling Traminer ($24.95) is a light bodied wine with ripe citrus notes and a mildly spicy long finish.
Our second white wine choice will be Greenlane Estate Winery 2012 Old Vines Riesling ($24.95). This off-dry wine has citrus and pear notes with a clean crisp finish, and with a slight effervescence. This Riesling has a greater complexity than the average Riesling due to the deep rooted mature vines.
For our red wine choices to compliment our Rack of Lamb:
First, an older vintage Vieni Estate wine. A 2010 Cabernet Sauvignon Reserve ($22.95) is a ruby red wine loaded with dark fruit, hints of cherries and blackberries with a savory, fruity spice finish.
Our second red wine choice will be Colaneri Estates Winery 2013 Virtuoso ($24.95). This Pinot Noir is a crimson red, with smooth tastes of plums and cherry, and hints of spice. An exquisite soft finish, leaving you entertained and wanting more.
After some conversation and Merlot gets his play time in with his grandparents, we will end the night with some dessert of fresh fruits and a scrumptious Dobos Torte. Our dessert wine will be another sparkling wine, one that we tasted last month at Cuvee, Megalomaniac Estate Winery 2016 Sparkling Personality ($21.95). This sparkling wine is 100% Riesling – Charmat Method and offers fresh citrus, apple and pear notes and pretty much goes with just about everything.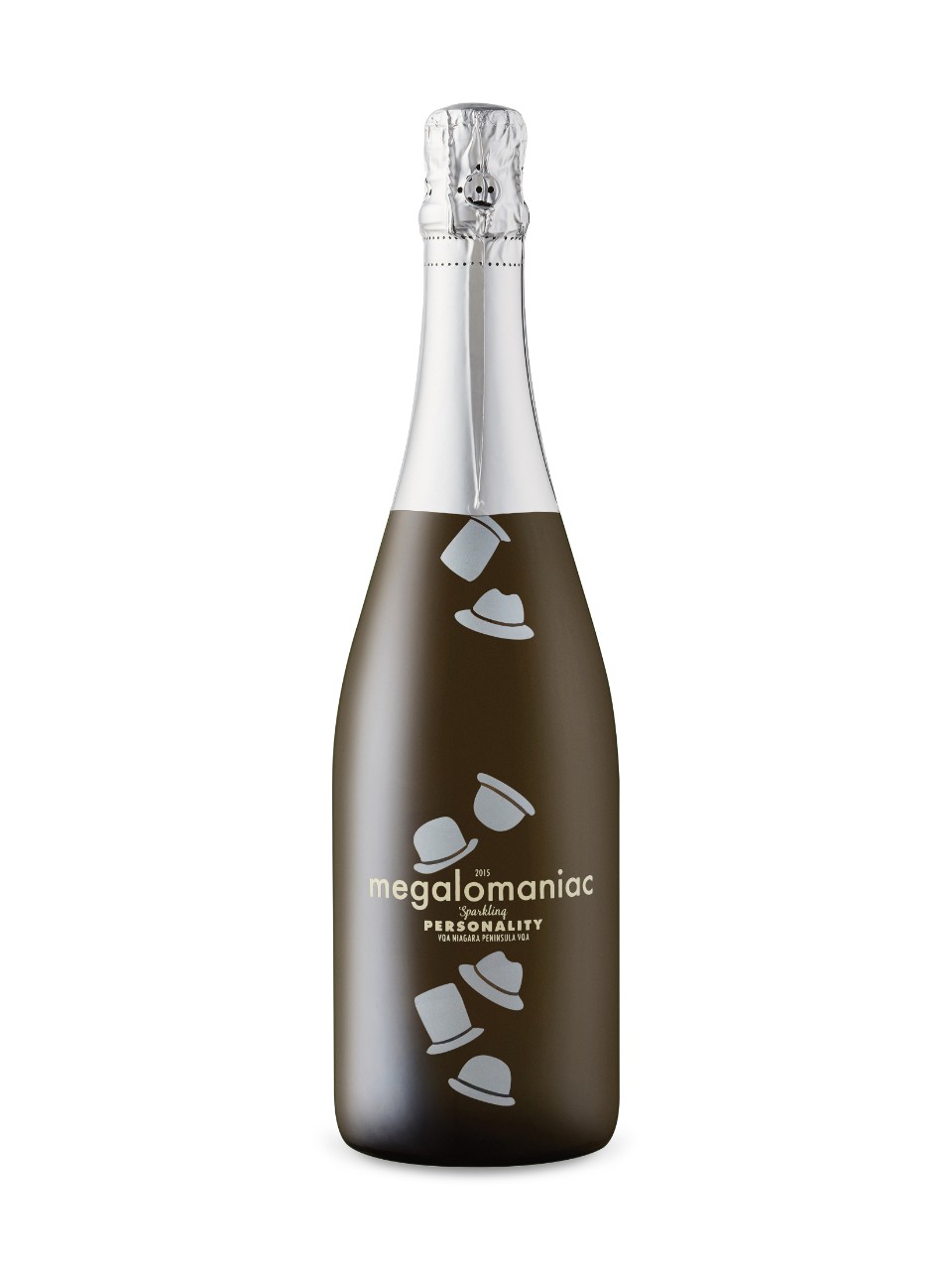 We hope you enjoyed or picks for our Easter holiday, and have given you some ideas on what you can pair.  What will your Easter Wines and Dinner consist of?
Happy Easter everyone, hope you enjoy a great holiday weekend surrounded by all those dearest to you.
Til next time, have a great day and great wine!